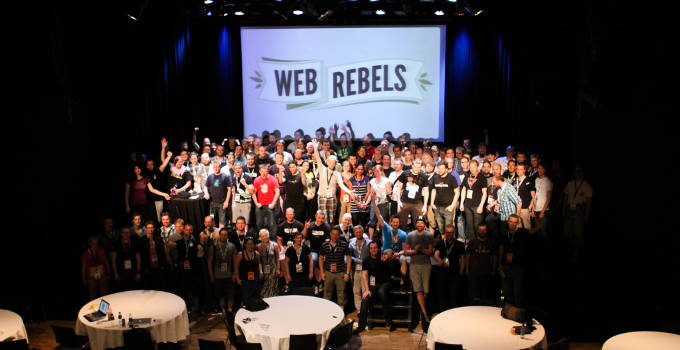 About the Web Rebels Conference
The Web Rebels conference takes place on the 23–24th of May 2013 in Oslo, Norway. We are a non-profit, community driven conference for everyone who loves developing applications and services using web technology. We had a great time hosting the conference for the first time last year, and we are very excited to once again welcome all of our friends around the world!
We Love the Community
We love our community and we offered 30% of the profits made last year to community groups throughout the Nordic region. We want to give something back to the community that fuels our conference this year as well.
Conference Code of Conduct
Everyone taking part in the Web Rebels Conference must abide by the JSConf Code of Conduct. We all want these couple of days to be unforgettable, so let's just have a great time!
Questions? Contact us!
Any questions you might have, please do not hesitate to shoot us an email or contact us on the twitters.